Hey, Jeff here. We're leaving Finland and en route to Estonia after an enlightening tour of Finnish companies and entrepreneur groups. I found this interesting Finnish company so check it out!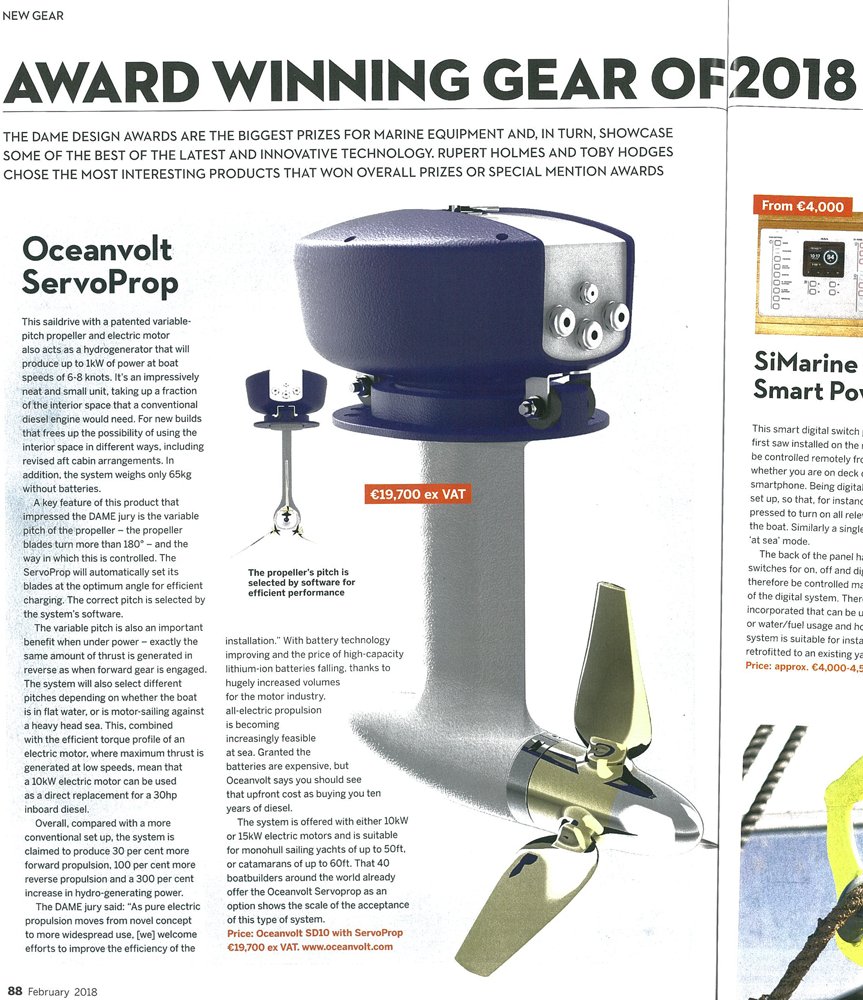 Cleantech for Boats
OceanVolt is a Finnish growth stage company that produces electric powerplants for boats. Most boats are currently powered by fossil fuels and this company provides electric motor solutions for new build and repower markets. With their enormous and beautiful coastline, the Finns naturally have a legacy of boat building and they are motivated to reduce environmental damage and mitigate climate change through cleantech. Oceanvolt provides cleaner solutions for sailboats, motorboats, and small ferry boats.
Nordic Specific Challenges
To be successful, Finnish and other Nordic companies must overcome challenges such as small national markets and long distances from export markets. Finnish companies benefit from EU membership and use of the Euro and common European market. Key markets for Oceanvolt are Nordic and EU customers but the company also sells to South Africa, Australia, New Zealand, and the US. The company estimates its market share for new build sailboats at 1% with great potential for growth. Oceanvolt is currently crowdsourcing new funds through the international investment portal Invesdor.
Export Market Strategy
The firm provides products for B2B, wholesale and direct to consumer in the global marketplace. The B2B business provides modular electric motor kits that boat builders can install into a new or existing boat's engine room. The firm partners with a wide range of established sail, motor, and race boat builders to provide an electric option for their product range. Their wholesale market accounts for approximately 43% of global revenue. Through the direct to consumer website private boat owners can order custom electric motor kits.
Electrification of Vehicles is a Megatrend
Like with autos, the marine industry's heavy reliance on fossil fuels means that noise, fumes, and pollution are unwanted externalities. By converting to electric motors all three problems are reduced. A unique competency of this Finnish technology is regeneration. When a sailboat is under sail power the Oceanvolt motor can produce electricity from the power of the wind. In this way the sailboat can recharge its own batteries while away from the dock. According to founder Janne Kjellman, "For racing sailors it's all about saving weight and this is what we can achieve with electric propulsion systems." Less weight means less energy needed to move the boat and by removing the toxic fuel tank the danger of polluting sensitive marine environments is reduced.