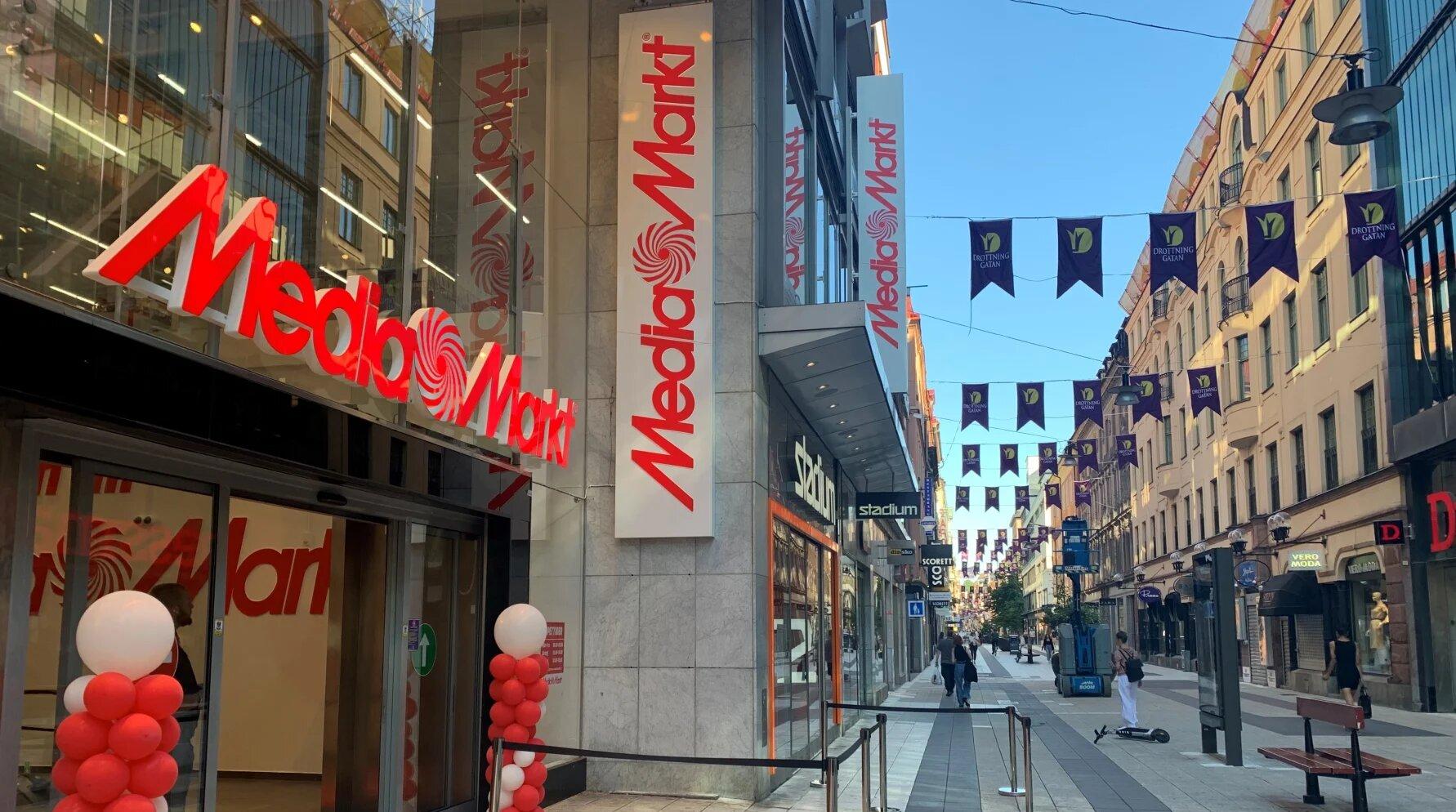 On Wednesday, we had the privilege of walking through Media Markt's flagship store in downtown Stockholm to learn how the store is run, consumer preferences, and how omnichannel marketing has helped accelerate Media Markt's growth as it expands across Europe. We spent the tour listening to Lars Jungerth, marketing & e-commerce director, and Philip, the store manager. Before they told us about their store and company-wide goals, they told us a little about the Swedish customer base and their buying preferences.
Swedes are price-sensitive, which poses a significant threat to all competitors in the technology and lifestyle goods industry. Price sensitivity draws significant efforts on behalf of companies to keep up with their competitor's prices. Brand loyalty is particularly low in Sweden's industry, which continues to add to the importance, and emphasis, of constant price checks among competitors.
Starting on Monday before we visited Media Markt (two days prior), Media Markt was having a black Friday equivalent sale, as Lars described it. We heard Lars chuckle to himself as he said that his largest competitor had not yet noticed the sale and had not adjusted their prices to match Media Markt. It was shocking to learn how little brand loyalty there is in Sweden, as in the US, we tend to shop at only a few stores that would equate to Media Markt (Best Buy, Amazon, Target, and potentially Walmart).
While listening to Lars and Philip talk, we realized how intense competition is within Sweden for tech rivals. Every new move one company makes is monitored very closely by competition or immediately copied to ensure that there is a homogeneous market and that one company can not differentiate itself. We discussed price earlier, as that is the most important differentiator for Swedes, but Lars knew that his most significant competitor would be increasing the height of their shelves, and he knew exactly how much. Part of Media Markt's strategy is to have 140cm shelves, allowing key products to be close to eye level while also allowing customers to look out across the store and easily see across all isles. As their competitor raises the height of their shelves, it will be interesting to see if there is a significant increase in sales and what move Media Market will make in response.
A technological differentiator that we noticed was common in Sweden that we had never seen in the US was electronic price tags. Some of us work in an industry that would greatly benefit from adopting electronic price tags, and we wondered why companies are not helping major retail stores integrate electronic pricing. In the US, we have stores that price match with other authenticated retailers, and price matching would benefit Media Markt in selling to their price-sensitive consumer base.
A topic that Lars and Philip spent considerable time talking about was theft. The new store layout is more susceptible to theft. Before the new layout was implemented, it was harder for potential thieves to walk out of the store with certain security measures like small gates that customers had to walk through. The amount of security guards has increased at stores. However, with lower levels of theft prevention, it will be interesting to see if thieves take advantage of the layout or if the increased security defers thieves.
There is much that stores in the US can learn from Media Markt and vice versa. It was a great experience walking through Media Markt and asking ourselves, how does this differ from Best Buy? What do we think is done better here vs. back home, and how can Media Markt improve? For us, it felt odd being able to look across the entire store. We are unsure if that is because we are used to higher store shelves back home, and were surprised by the variety of products sold within one location. It felt slightly overwhelming, but it gave us the impression that Media Markt would be an ideal place when buying any tech or home goods.